2022 Energy Efficiency Forum
10/31/2022 09:30 AM - 11/01/2022 06:00 PM ET
Location
University of Richmond Jepson Alumni Center
442 West Hampton Way
Richmond, VA 23229

Description
Join us for the VAEEC's 2022 Energy Efficiency Forum on October 31st (virtual) and November 1st (in-person, Richmond). We will hold our seventh annual Virginia Energy Efficiency Leadership Awards ceremony and a happy hour reception on November 1st. Current members receive complimentary registrations based on their membership level. We hope to see you there!
Check out the event agenda below. Session details can be viewed here.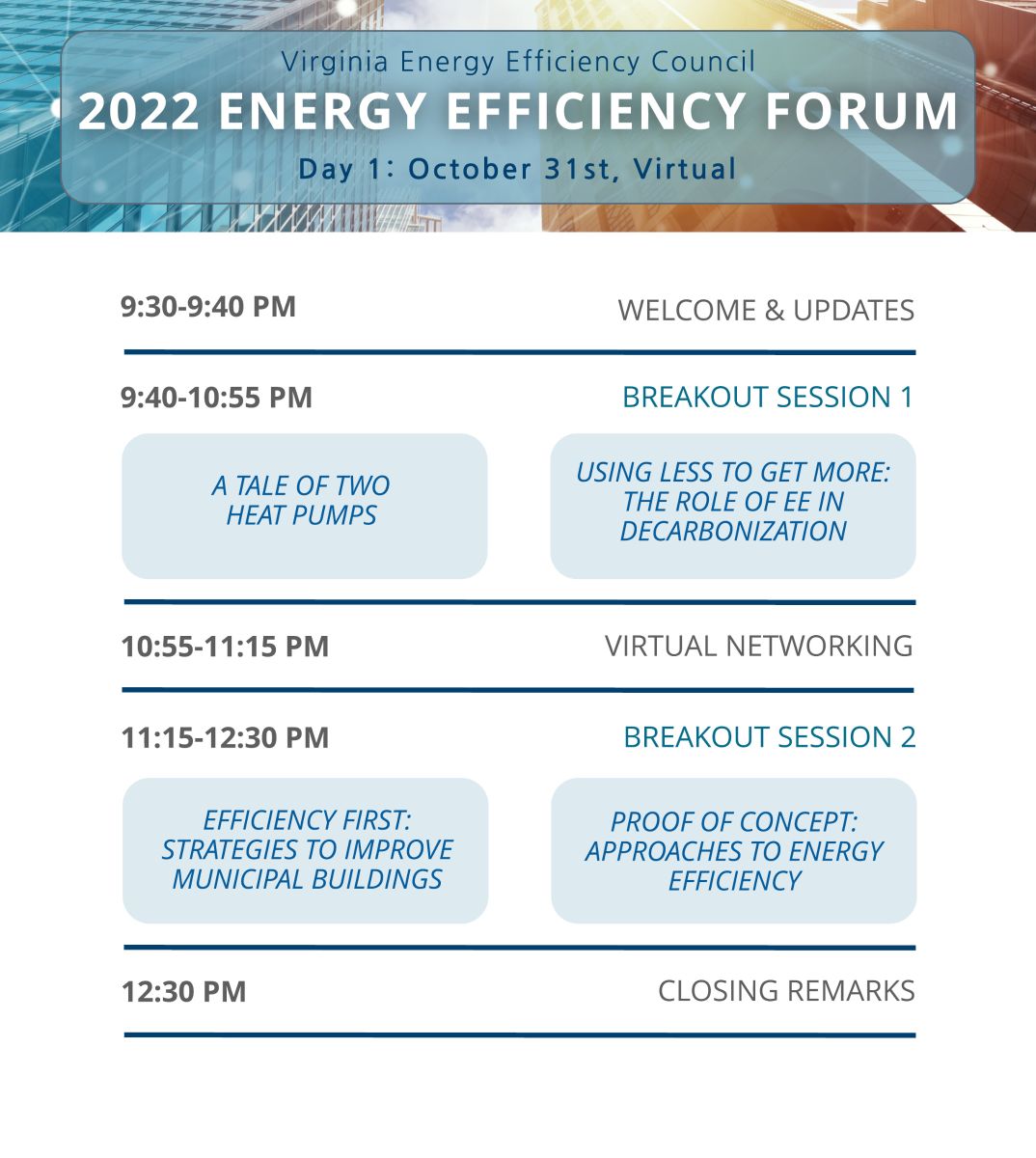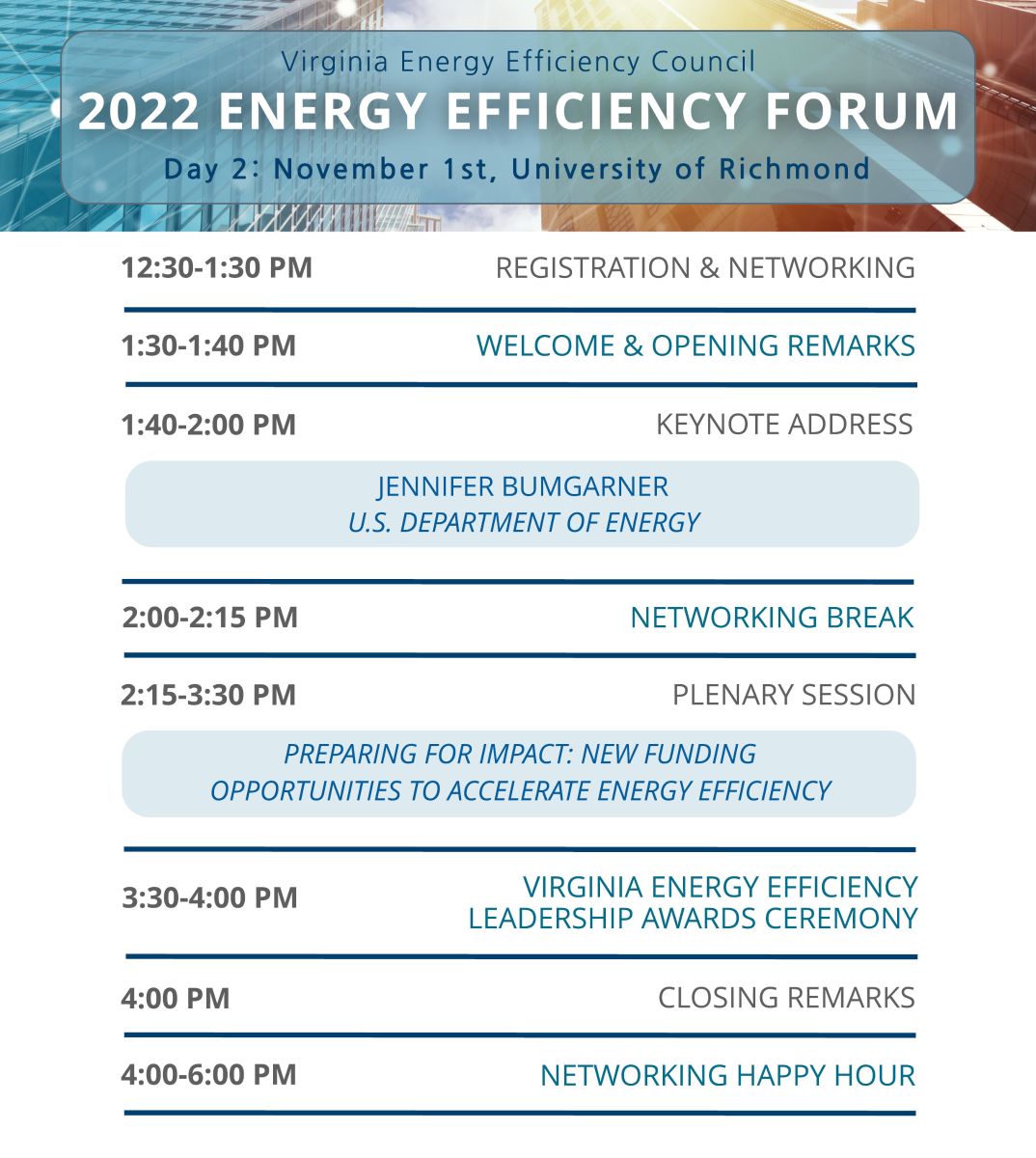 Thank you, sponsors! Your sponsorship allows us to provide top-rated events that advance energy efficiency across the Commonwealth.